Not where opportunities arise. Marketing strategies succeed where opportunities are created. Burger King always tries to come up with very creative marketing ideas. Being the largest fast food chain in the world, they are willing to take any kind of risks in their marketing. The biggest example of that is the campaign called "The Beauty Of No Artificial Preservatives".
Preservatives and artificial flavors in many fast food restaurants have long been criticized. Being a fast food restaurant chain has a lot of commitment to the community. The campaign represents a shift in the fast food industry toward more natural and socially conscious foods.
What is The Beauty Of No Artificial Preservatives
Burger King banned 120 artificial ingredients from its Whopper sandwiches in the U.S in 2020, such as colors, flavors, and preservatives. Today's society has a clear understanding of what they eat.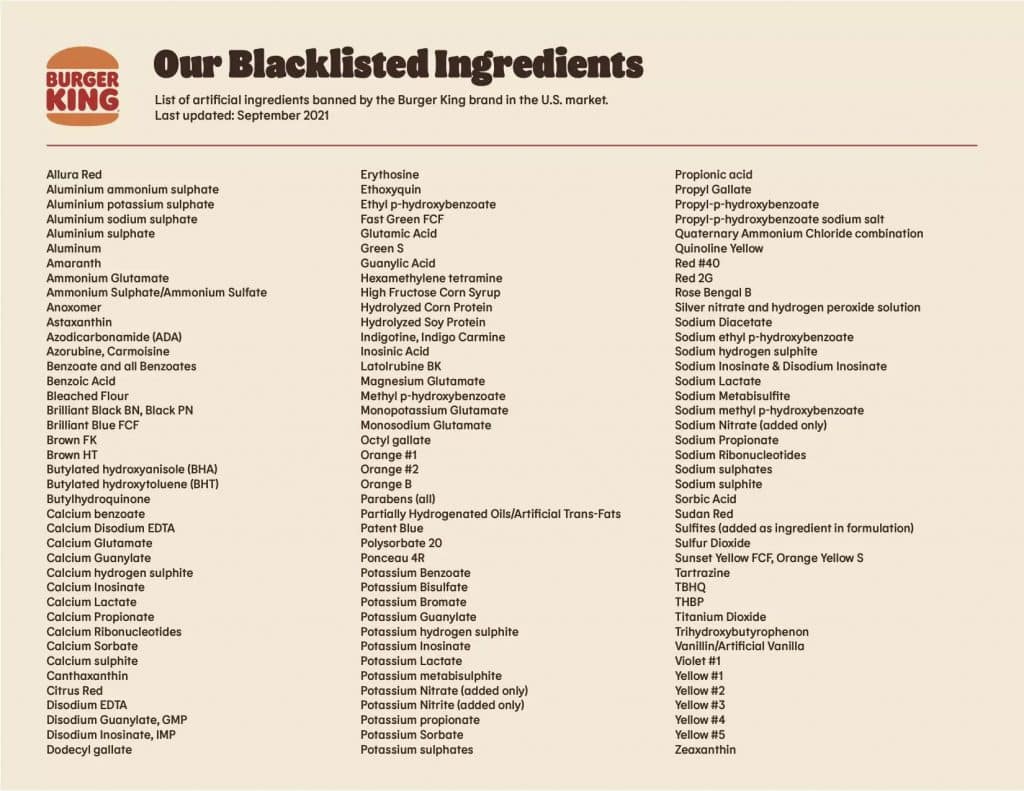 Advertisements feature Whopper Burgers with no artificial ingredients added. And with a 34-day time stamp, the aging of the burger is beautifully illustrated. In fact, by making the process of food rotting beautiful, the importance of unadulterated food is being exposed. Burger King strives to give organic food the definition of beautiful in a nutshell.
Burger King has also made it clear that they do not use preservatives in the form of colors, additives, and flavors from artificial sources for a natural taste in all their products.
The output
After publishing the video they got 8.7 billion organic impressions from social media (according to Verizon Media and Boxnet).
And 40 million earned in media. (according to Cision and Boxnet).
There were as many negative comments as positive. However, 75% of the comments were positive.
As I said before, people can identify the pros and cons of each food. Burger King exposed a reality to the people. As a restaurant, by organizing such a campaign, their business has proven to be transparent. And it helped them to build trust and a good brand image.
With this, Burger King has been chosen to have organic fast food, putting an end to the age-old criticism that fast foods are adulterated. Here, the video is exposed to a horrifying reality of a burger with Artificial Preservatives. Here we can see that everything that seems good has a negative side and everything that doesn't seem right has a positive side.
In The View of Marketing
Burger King brought a huge change to the food industry. They can provide the healthiest food to their customers. Discussing the marketing aspect of it, it is seen that they have got a very successful output.
By exposing a fact, they developed faith in the minds of the people. People today are very health conscious, so when they want to eat a burger they want to choose a healthy or unadulterated one. Burger King has taken timely business decisions by carefully observing the changes in the lifestyle of the customers. Therefore, they were able to generate 14% sales with this one campaign.
However, the video was able to explain to customers in a very simple way why customers should choose their business in a competitive market. It has become a challenge for other businesses as they have proven to be committed to the community.
What Do You Have to Learn From It?
Whether you are a small or medium business, you can learn a lot from the marketing strategy of a big chain fast food restaurant like Burger King. Identify marketing opportunities and plan when and how to use them. You need to identify the changes in customers, trends, or lifestyles and the changes they can bring to your business and use it for marketing strategies.
Burger King understood the pain point of their customers and made a big business decision to solve it and marketed it well.
Also, we can see the importance of being very transparent with a business customer. Keeping customers informed about what is happening in the business and what changes you have made to prevent will help you to build a good brand image.