In the US market size of 2022, there are $811.5b supermarkets & Grocery stores. The retail industry is getting more competitive day by day. Businesses like the supermarket are hard to survive in this competitive market. Growth depends on various factors like location, business model, customers, products, and other marketing strategies. For example, if your business is located with fewer customers, and you competing with an industry giant, probably you cannot survive. Here we can discuss various selling strategies to increase sales in a supermarket
Before looking at the strategy
Before planning a sales-increasing strategy you need a clear understanding of your buyer persona. It includes their demographics, behavior, and more. If you have a clear buyer persona it will be easier to make a winning sales strategy.
All business is customer-centric. Identify customer pain points and provide solutions to them. There is no end to this process. You should constantly search for their problems and keep providing solutions at the right time.
Skyrocket your supermarket sales
Here we can learn 14 all-time sales strategies that even work for you.
1. Have strong in-store visuals
The customers want something to experience. The visual experience increases your brand recognition. It includes color, layout, interior, lighting, and other material. Focus on your customer preferences and bring that element to your in-store visuals.
Pro tip: Here are some tips to provide a premium visual experience
Color codes – use colors that grab attention. And also include your brand color as well
Something to read – use quotes, or tell stories on your store's walls.
Smell – a good smell can stimulate a better experience.
Lighting – try varieties of lighting for bringing a better visual experience such as general lighting, task lighting, accent lighting, and decorative lighting
Music – music is another way to create a premium ambiance in your store.
However, providing a premium visual experience can help you to brand recognition, and increase sales, and customer retention.
2. Update your visual elements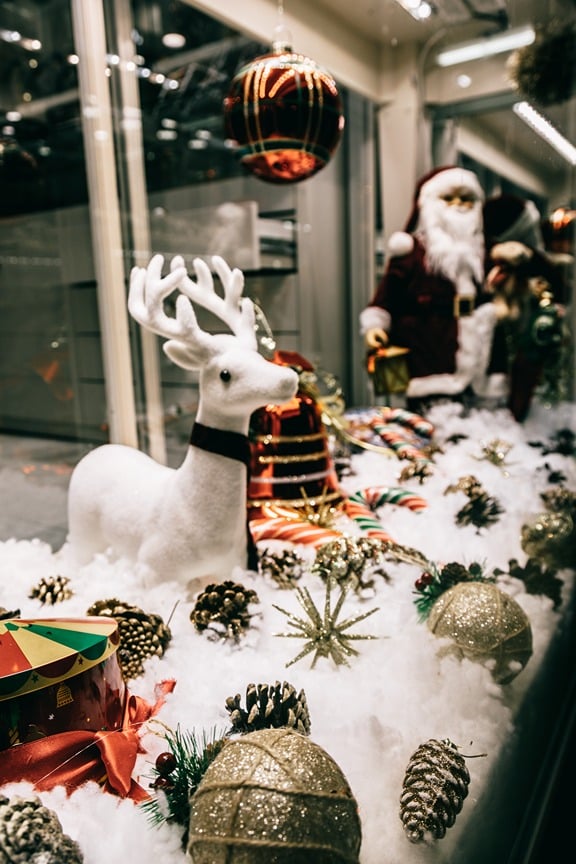 Change your visual elements regularly. When customers revisit your store they will feel something new. You can also showcase seasonal products in displays and create a theme based on that.
For example, in the winter season, you can use some graphical images on your wall. and display your seasonal products. It will make an ambiance of the winter season in the store. These visual elements can boost your customer retention.
Pro tip: Experiment with different interiors, lighting, music, and other visual elements. Find your customer's preferences.
3. Advertise and promote
Marketing is one of the most important ones to increase your supermarket sales. To promote your business you can invest in various promotion techniques. Traditional marketing techniques are still important. Billboards, posters, and other marketing approaches are great ways to promote your supermarket business.
But don't stop there you need to invest your money and time in digital marketing. You have various digital platforms to promote your business. Use social media, google ads, and other online platforms to promote your products and business as well.
Pro tip: Personalize your marketing campaigns. Customer behavior has changed a lot. Personalizing your offers and customer communication can bring great results. Personalized customer interaction is one of the benefits of digital marketing.
4. Instore coupons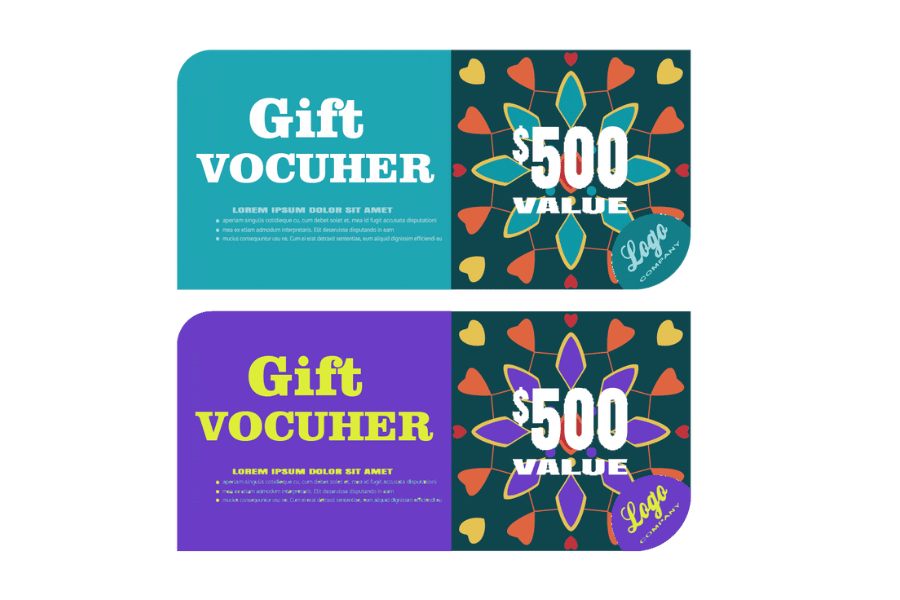 It is a traditional marketing technique. The retailer gives a coupon to customers that have a special discount on a specific product. The customer can redeem the coupon when purchasing from the store. To increase your supermarket sales you need to focus on customer retention also. So your offer should be more beneficial to the customer.
Here are some tips to consider when planning coupons for marketing.
Always keep an expiration date. It will create a feeling of urgency. It also protects your exposure.
The offer in your coupon should be attractive. The customer should feel that offer is worth it.
You should set some limitations on coupons. Decide what types of customers are eligible to use the coupon, and indicate what products have discounts.
5. Loyalty programs
Customers always looking for rewards. 63% of members spend more to earn loyalty rewards. By identifying your loyal customers you can run loyalty programs. It will encourage them to spend more.
However, you can identify your loyal customers by tracking them. A point of sale software can track and record every business transaction. With the help of reporting and analytics features, you can find your loyal customers.
Personalize your loyalty rewards. It will help you build stronger relationships with customers and increase sales. And make them feel like they're getting VIP consideration.
6. Use larger carts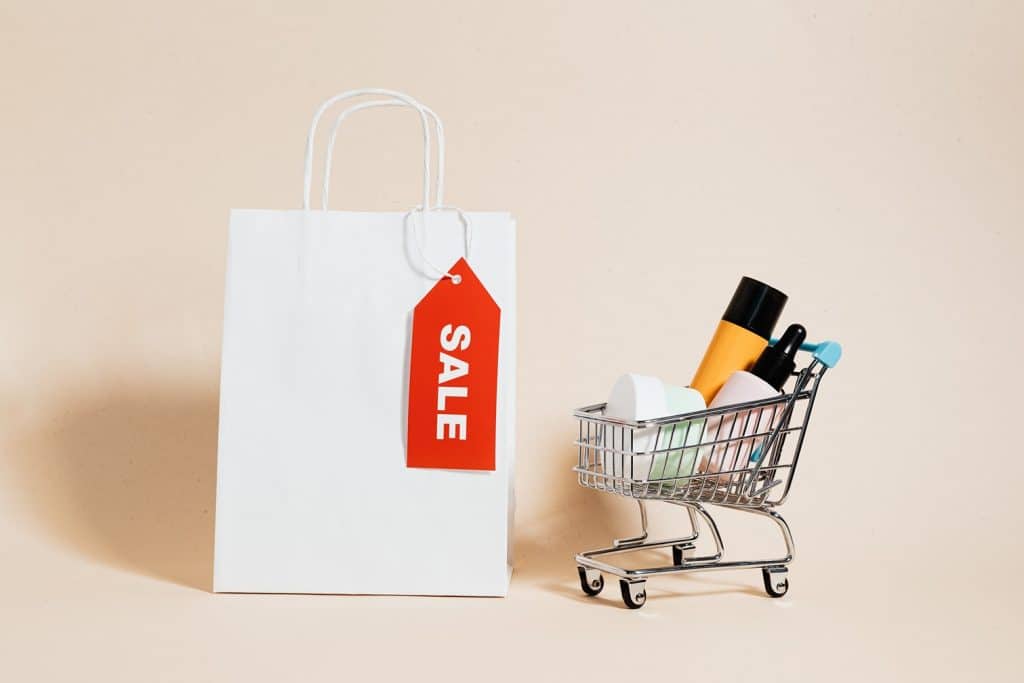 Let customers use larger shopping carts in your supermarket. It is psychology that encourages customers to spend more. Studies show that by using larger carts we can increase 40% in sales. It is a psychology that a customer to spend more.
7. Sell trending items
Sell top trending and best-selling items. It helps you to reduce your cost and increase sales. Identify what is most popular or trending and keep stock of those items.
For example, if you are selling seasonal products, then you don't want to keep stock of that product in the off-season.
You can find your top-selling items by using point of sale software. The software tracks every item in your inventory. It will help you to identify your top-selling items and sales trend.
8. Keep stocks available
If you don't sell a product that customers looking for, then they will rely on your competitors. To keep your product stocks available you need a proper inventory management system.
Using point of sale software you can manage your inventory efficiently. Advanced supermarket POS software like LithosPOS can automate all your inventory operations.
If you are running out of stock on an item, the software will notify you. Or you can set a level and when the stock goes below your preset level the stock will automatically add.
Studies show that if your inventory is taken regularly and accurately your operation profits can maximize by up to 26%.
9. Engage with the WhatsApp group
WhatsApp is one of the most widely used social media. You can create a WhatsApp group and ask your customers to join the group. So you can share your special offers and discounts with the group.
Pro tip: However, you don't need to go for paid promotions. All you need to do is collect and add the customer to your WhatsApp group.
10. Enough parking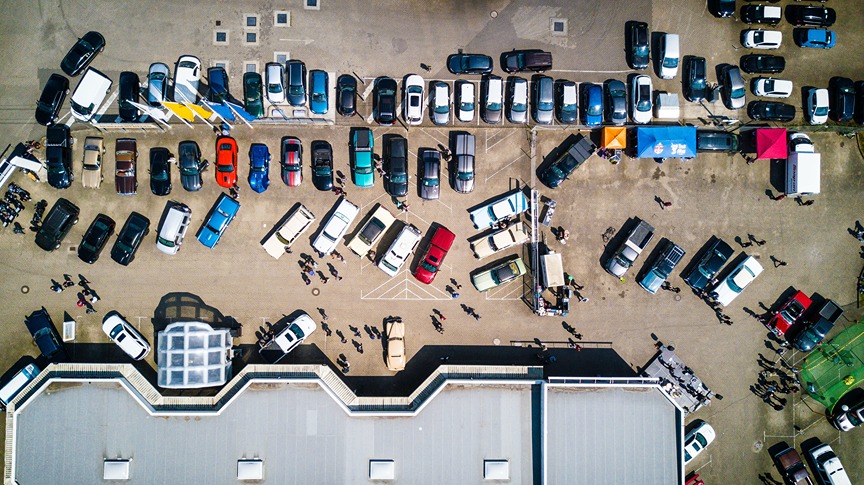 Parking is one of the important ones to increase sales in supermarkets. The majority of customers owned vehicles.
If you don't provide enough parking facilities, then the customer will not likely choose your store. Parking is one of the important aspects to increase sales in supermarkets. You should have to create a well-designed parking layout.
11. Faster checkout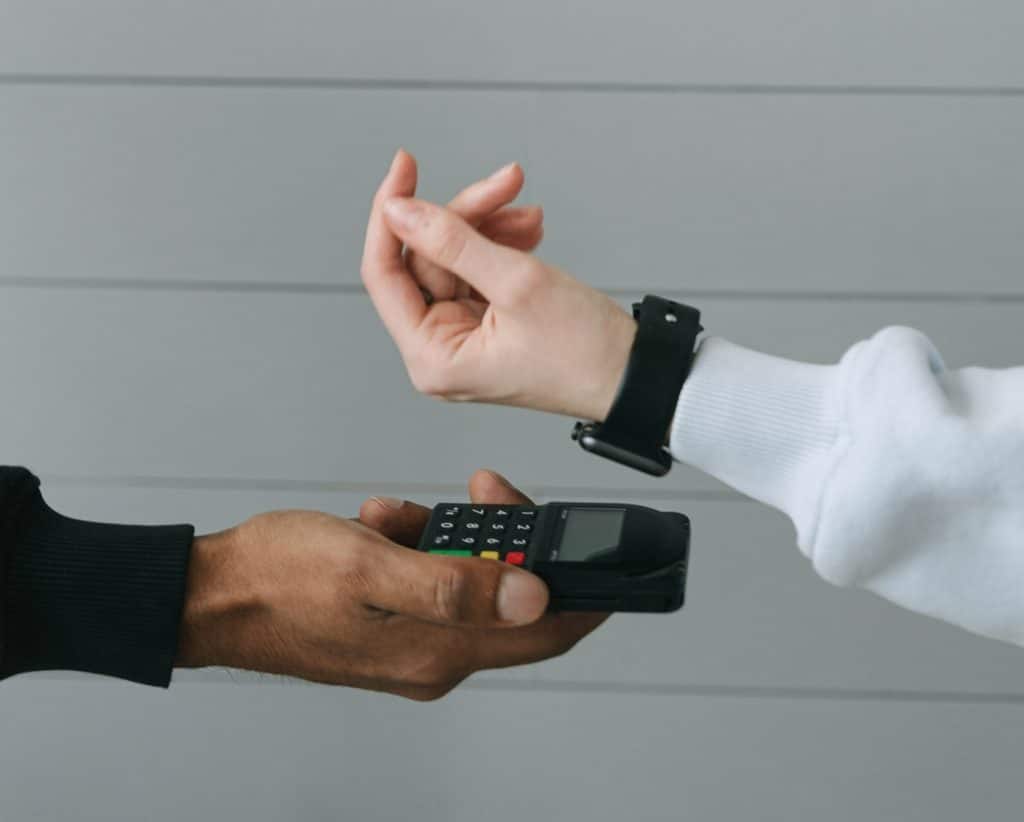 Customers don't like to stand in a long queue. For speeding up your checkout process you should use technologies. Using POS software you can simplify your checkout processes. LithosPOS support different types of payment methods and payment partners. So you can offer multiple payment options for your customers.
Using digital receipts will help you to reduce printing time. You can simply send invoices to customer emails or phone numbers.
However, customers can use contactless payments and digital receipts you can speed up your checkout processes. It will make the customer love shopping.
Pro tip: You can implement a self-checkout option for a better customer experience and avoid the long queue. Invest in a self-checkout kiosk for that. it will also encourage customers to purchase more.
12. Promote corporate social responsibility
As a business owner, you have responsibilities to society. Many business owners successfully have more Instagram followers than their company's Instagram page. They are interacting and help people. They are doing so many social welfare activities. It will increase your sales and business goodwill as well.
Pro tip: You can start with your local welfare associations. Help and collaborate with them.
13. Provide delivery option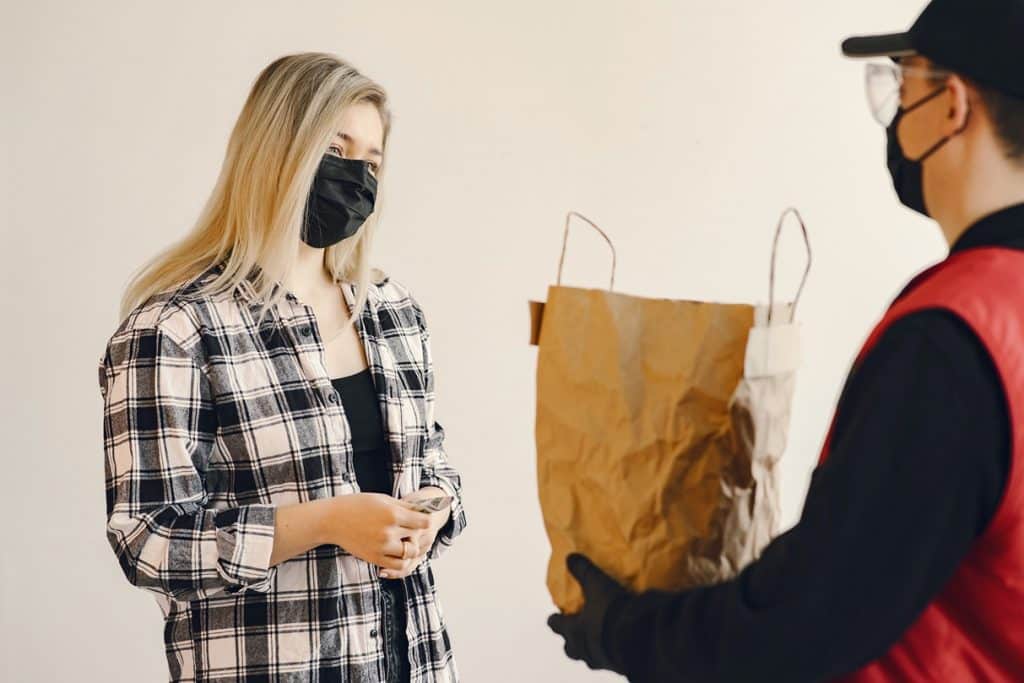 Delivery is one of the options to increase sales in your supermarket. Customer behavior is changing day by day. To meet their expectations you have to simplify your business transactions.
So the customer doesn't need to come to the store to purchase. However, it is one of the pain points of your customers and you can provide delivery options as solutions.
14. Proper visibility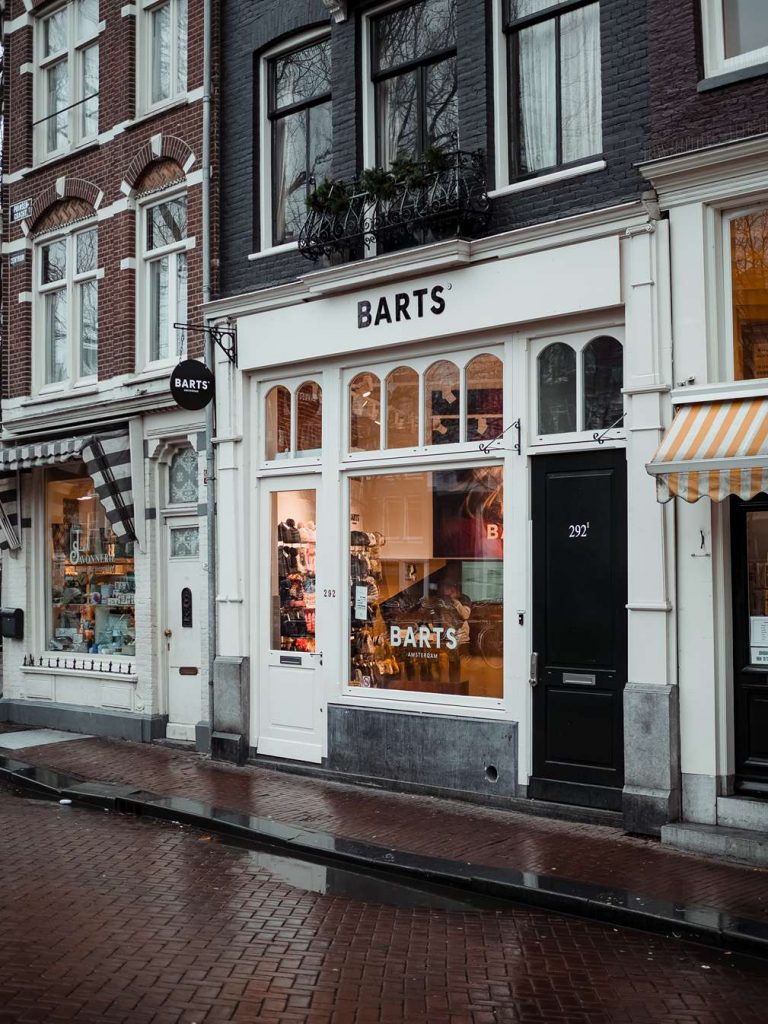 Visibility is one of the main things in business. If you do not get enough visibility to customers, you cannot survive. Make sure both your online and offline store getting visible to customers.
However, make more visible gets more sales. you should also optimize your entrance. Keep eye-catching products, add top-selling products, and create a good customer experience.
Pro tip: You can billboards, and signboards in front of the store. Also, run brand awareness campaigns on Facebook by targeting customers of your store location. It will help you to increase sales in your supermarket.
15. Train your employees to provide premium customer service
You need to train your employees to provide premium customer service. Provide training to manage all types of customers. If your employees can build a relationship with customers, sales will be much easier.
People want to get suggestions about a product before they buy it. Your employees have a good rapport with the customers so they can make suggestions to the customers.
16. Cross-selling and upselling
You can suggest complimentary products or upgrades to customers during their shopping journey. For example, if a customer is buying pasta, recommend pasta sauce or grated cheese. It allows you to increase your sales and customer retention by up to 90%.
For a customer unfamiliar with a particular product type, you can educate them about the product and its uses, It improves your service quality and customer experience.
However, make sure your customers are well-trained and knowledgeable about all the products in your store.