Restaurateurs are thinking about how to enhance the dining experience. In the wake of the Corona pandemic, most restaurants have started thinking about the concept of contactless. This is especially beneficial when social distancing minimizes interaction between customers and employees. After the pandemic, the continuation of contactless dining and contactless ordering by restaurants has led to a significant shift in the food industry.
Customers always want complete freedom in their orders. New systems like self-ordering not only give customers complete freedom in their ordering but also a premium dining experience.
Contactless ordering and payments have revolutionized the restaurant business. That concept has led to many innovations in the restaurant industry.
In this blog, we are going to discuss.
The digital dine-in concept
The innovations bought because of this concept
What is contactless dining?
Benefits of contactless dining
How is it beneficial for restaurant owners?
How is it beneficial for customers?
The digital dine-in concept and opportunities
When it comes to the concept of digital dine-in, it opens up many opportunities like online delivery and QR code ordering. Such innovations help to manage the business easily and maintain the customer experience
Customers can make payments by scanning a QR code using their mobile. More people than they did before the pandemic (58%) want to use contactless payments. Self-ordering kiosks, online ordering, integrated payment, etc. all come under the concept of digital dine-in.
The digital dine-in system provides an opportunity for restaurants to grow and expand their business digitally.
What is a contactless dining system?
Contactless dining helps reduce customer-staff interactions and provides a premium customer experience. This gives the customer more freedom in their orders and beyond the traditional dine-in system, the customer can order food via QR code, mobile app, and website.
This system helps restaurants manage crowds and get more business even in limited space. As customers are all tech-savvy, there have been significant changes in buying behavior of customers. To meet customer expectations, restaurants need systems like Digital Dine-In.
Compared to before the outbreak(covid-19), 58% more people want to use contactless payments. More than 62% of restaurants already use contactless ordering and payment in their business.
Benefits of contactless dining for restaurant owners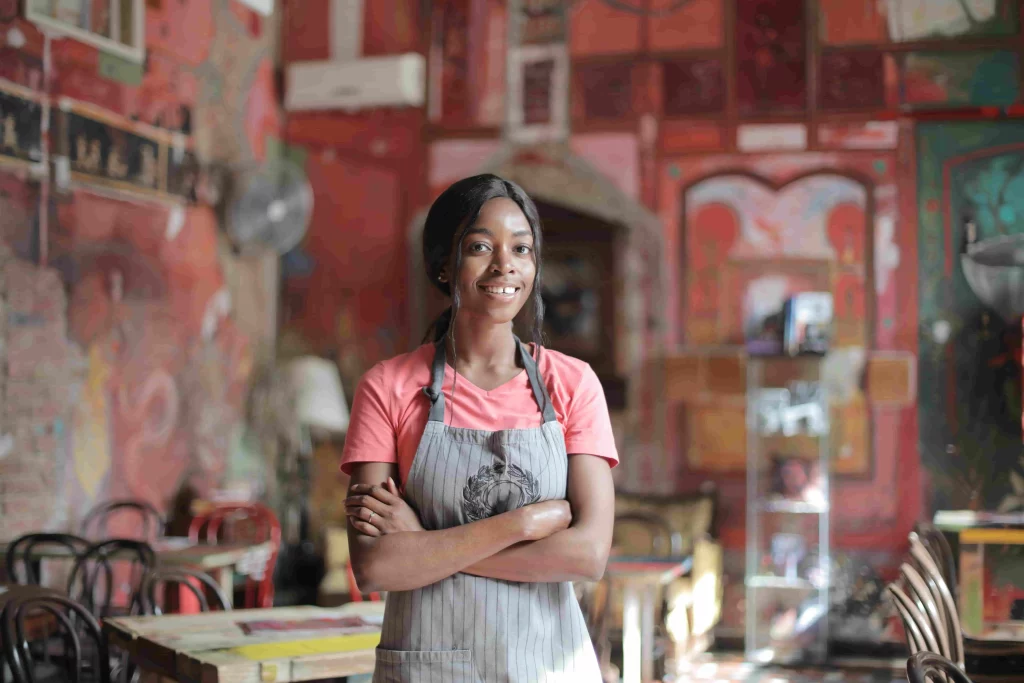 The digital dine-in system has benefited restaurant businesses immensely. The advent of technology is the solution to many problems faced by restaurant businesses. It not only makes business operations easier but also helps manage customers, employees, etc., and provides a new experience.
Contactless dining offers many benefits to restaurant businesses. Let's see what they are.
Increase order values
Reports suggest that orders increase when the customer has complete freedom in ordering. The waiter is not pressured when giving orders by himself. Also, an end to the problem of customers being unable to place their orders due to a lack of waiters during peak hours.
For example: If a QR code is placed on the menu table, each customer can scan the QR code with their smartphone and view the menu. So customers who come as a family or group are more likely to order by themselves. This causes the order value to increase.
Don't waste your money on a printed menu
A printed menu has many limitations when compared to a QR code. It is very difficult and expensive to print a menu according to menu changes. Also, the printed menu is prone to tearing and smudges.
The menu can be updated in real time by using the QR code menu. No costs are incurred. To provide a better visual experience, the menu can be accessed and changed even when you are not in the restaurant.
You can also add detailed descriptions and multiple photos of each dish. Since the corona pandemic situation, many people have started using digital menus as they can reduce customer interaction by using digital menus.
Offer premium customer experience
We know all restaurant owners struggle to deliver a premium customer experience. Contactless dining is key to providing a premium customer experience. By implementing a contactless dine-in system in business, customers will have a digital experience.
It is imperative that businesses digitize to meet the expectations of tech-savvy customers. Contactless dining such as self-ordering kiosks, QR code ordering systems, digital payment, digital menus, and online ordering provides a new experience to the customer and makes their ordering process easier.
Boost employee productivity
Technology makes many activities easier in business. Running a business with limited staff is very difficult. This can seriously affect employee productivity.
Technology makes the work of employees in your business easier and more efficient. Helping employees focus more on their work.
Streamlining order-taking errors, payment transactions, etc. In contactless dining, the customer does all the food ordering, payment, etc., and the staff can manage the business even at busy times.
Visitor engagement
One of the most important aspects of customer experience is getting the customer engaged. While many restaurants aim to empower customer engagement, digital systems such as contactless ordering help restaurants provide seamless customer engagement.
Your staff and customer interactions must be robust enough to deliver a premium customer experience. But often it is not able to keep efficient.
By reducing interactions between customers and employees, you can maintain your service efficiency.
Access to the data
One of the most crucial elements in business is data. Planning a business without reliable data is quite risky.
Get real-time, daily, monthly, yearly, sales, and other business reports to understand business performance, take action and plan business for the future.
By collecting customer data, one can formulate an effective marketing strategy and strengthen the relationship with the customer.
Customers can link their account with their mobile number or email address when using things like online ordering and QR code ordering.
This data may be stored and used for marketing purposes.
The digital dine-in system opens up a lot of opportunities in the restaurant business. Customer data is crucial and helps to collect it easily.
Manage with limited staff
One of the problems restaurant businesses are facing is not getting enough employees. It is very difficult to manage a business with very limited employees.
But by implementing a digital system like contactless dine-in into the business, it is possible to manage the business with a very limited number of employees.
You can reduce the number of waiters as the customer performs many tasks themselves. You only need to hire a very limited number of employees as waiters. and also prevent rising labor costs by reducing employees.
The benefits of contactless dining for your customers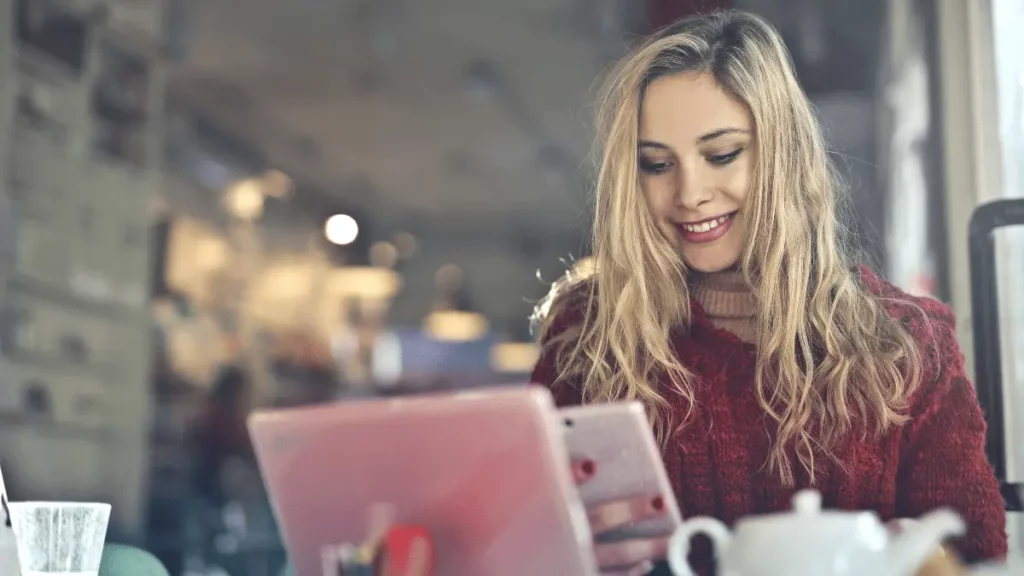 More freedom to choose
The customer has more freedom in their orders. They feel free to choose their dishes from the menu. The waiter is not in a hurry to take the order and the customer can give them the orders themselves.
They have complete freedom in their orders so they can accurately mention the ingredients in the tissues.
Healthy atmosphere
One of the biggest issues facing restaurant businesses during the corona pandemic is what precautions can be taken to prevent the contagion. The biggest fear of consumers was the spread of the epidemic. Contactless dine-in has helped restaurants maintain social distancing.
Social distancing prevented the spread of disease by reducing contact between customers and employees and created a new paradigm in the restaurant business.
In fact, the concept of contactless dine-in has revolutionized the restaurant business. Contactless dine-in helps restaurants stay clean. With systems like digital payment, there is no rush at their counters.
Speedy food delivery
Customers don't like to wait too long. But in restaurants, food can be prepared only after ordering. Food preparation begins when the waiter takes the order and passes it to the KOT kitchen.
But contactless ordering can speed up the process. Customers' phone orders are relayed directly to the POS and kitchen. The server serves the prepared food to the customer.
Booking option
Through Digital Dine-in, customers can reserve their table and arrange the time for the meal to be served. This way the customer can save time. No need to wait to get a table.
Premium digital experience
A premium customer experience is a key to success. To meet current customer expectations, you need to provide a more digital experience in your business. Tech-savvy customers want the digital transformation to make their operations efficient and transparent.
Customers love to connect with digitally transformed businesses. In this busy world, digitizing many customer functions can save a lot of time and make things like payments transparent and secure.
More privacy
Consumers want more privacy. Customers who come with or without family want more privacy. A system like contactless dine-in can provide more privacy than casual dine-in.
Customers can order and pay for food from anywhere. The rise of contactless dine-in concepts such as online ordering illustrates the changing buying behavior of consumers. There is 60% of Americans place a delivery or takeout order each week.
Digital menu – more information
The customer wants to know more about the dish they are ordering. There are several limitations regarding the printed menu. It would be difficult to describe each dish in detail or provide more than one photo. But by using the digital menu, each dish can be mentioned in detail and multiple photos can be added.
The customer can understand each dish without the help of the waiter. Since the customer places the order himself, there is no chance of any kind of misunderstanding.