Marketing and promotions are the lifeblood of any business regardless of its size, type, or specialty. A well-planned and executed marketing can help grow your customer base, increase brand awareness, and ultimately thrive your restaurant business.
Email marketing is one of the easiest and most cost-effective marketing strategies. Even though it's easy to do email promotions it's important to avoid overwhelming your audience with too many irrelevant messages, your customers may consider it spam.
By sending targeted emails to your customers, you can gain deep insight into their personal preferences and personalize your messages even further to make them more effective. Email marketing is a budget-friendly way of acquiring and retaining customers, and can be easily managed by anyone, without the need for paid designers or content creators.
The success of email marketing depends on providing valuable content to your customers. Sending irrelevant emails frequently will give a negative effect, it can lead to an inbox flooding with unwanted emails.
Having a robust marketing strategy is essential for restaurants of all sizes and types to improve the overall business.
Sending strategic messages at an optimal interval to your restaurant audience helps you to learn more about them and adjust your services accordingly.
Is email an effective tool in restaurant marketing?
It is estimated that about 60% of small to mid-sized restaurants utilize email as their primary channel for gaining new customers, and they use it for customer retention. This emphasizes the importance of email marketing, especially for small restaurants looking to compete with larger restaurant chains.
Whether you are a new or a well-established restaurant, email marketing can provide a substantial boost to your business.
Email Marketing Automation Tools for Restaurants
Choosing the right Email marketing tools can greatly benefit a restaurant's marketing activities. It allows sending regular promotional emails to a large group of recipients. But it is important to choose an ideal software that is suitable to the size of your email list, offers template design options, and integrates with your restaurant software or website platforms like Point-Of-sale software or Field sale application.
The email marketing tools should also contain analytics features to analyze the success of your marketing campaigns.
Some of the most widely used email marketing tools are listed here below.
MailChimp
Emma
AWeber
Campaign Monito
GetResponse
Constant Contract
Restaurant Email Marketing Plan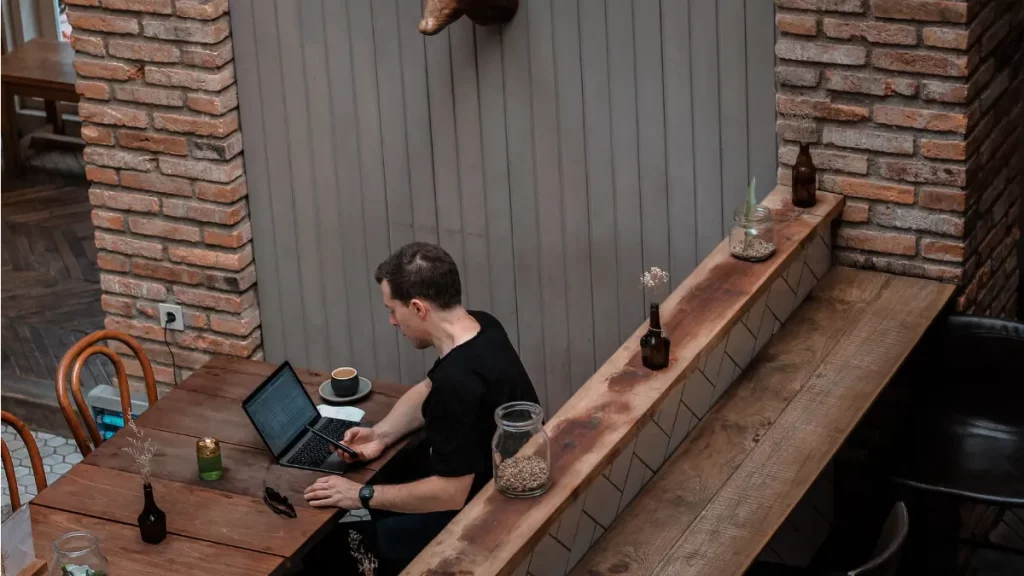 Restaurant email marketing is a strategy that involves various strategies, let's discuss it step-by-step.
Customer data collection:
Collecting the email address is the first step to starting an email marketing campaign. There are various ways to get customers' email addresses. like POS software, online ordering apps, encouraging customers to fill in email IDs and names in a customer-facing display, registering for a loyalty card or gift card, etc.
Many points of sales software help the restaurant to collect email addresses and mobile numbers through different features. You can collect the email id through your website as well. Before you add the mail ID to the email list, make sure you seek the permission of your guest and explain how they are going to be informed about the special offers and discounts through emails.
Utilise POS software to collect email Id of restaurant customers
Many restaurant POS software like LithosPOS helps you collect guest email addresses, also it tracks the dining habits of your guest which enable you to personalize the emails to the retargeted audience with data-driven strategies.
How to send a promotional email to restaurant customers?
After you collect email addresses from your guests you have to create an effective email marketing campaign. However, it's important to remember that not all your customers have the same taste, so personalized emails always work best.
Your email should be thoughtful and relevant, it should not be too pushy or needy. Try to make it as helpful and informative as possible, and your customers will appreciate it.
Steps to send promotional emails to restaurant customers
-Write a creative subject line.
-Use bold headers in your emails
-Incorporate a call to action in every email.
-Use catchy designs and images.
-Don't make it overloaded with too much information
-Highlight the important information.
-Keep email content short and simple
-Do not send more than 2 emails in a week.
-Don't forget to add an unsubscribe button.
Things to consider while sending emails to restaurant customers.
Relevance:
Make sure the content is relevant to the customers' tastes and preferences. This can be achieved by analyzing their order history, a cloud-based point of sale system like LithosPOS can be a helpful tool to analyze the order history of customers. An irrelevant offer may annoy them,
For example, if you promote the offer on non-veg food to a vegan customer he may get annoyed, but offering a special discount on a vegan dish would likely be more appealing to them.
Importance of personalization:
Mention your customer's name to make the email feel more personal. Non-personalized mail looks more spammy so it may get ignored.
Timing:
Choose the right time to send the email, considering factors like time zone work schedule, and season.
Sending time is a crucial factor that affects the open rate and conversion rate of the email you send.
Frequency:
Avoid overloading the inbox of your customers, weekly once or twice to a customer is ideal. Do not exceed more than 2 emails to a customer in a week.
Contents to consider for restaurant email marketing
To create a robust email marketing campaign start by sending a catchy welcome email that features your restaurant and its uniqueness. Offer coupons on guest birthdays, or the anniversary of their first visit to your restaurant to increase customer retention.
Consider creating a loyalty program to incentivize repeat visits. Use promotional emails to announce weekend specials, encourage holiday reservations, or offer sales during slow days. Send "We miss you" emails to remind customers you are waiting for them to return.
You can try the following content for your restaurant email marketing.
By sending timely relevant and thoughtful messages you can stay top of mind with your guests, and you can keep them engaged and loyal, driving repeat business and growth for your restaurant.
All the best!